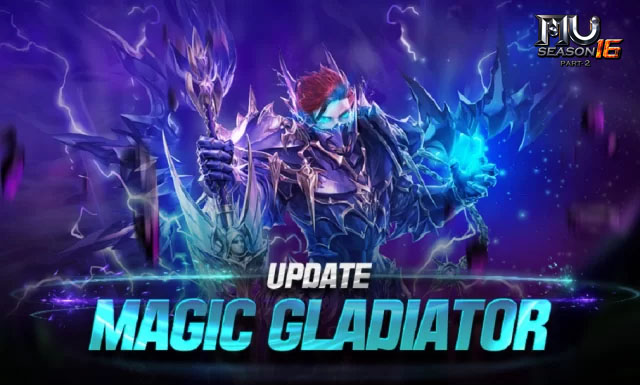 Estimados usuarios, queremos contarles que Mulandia fue actualizado a la version Season 16 Parte 2-2
La migracion fue transparte y solo deberan abrir el launcher y dejarlo actualizar para poder ver todo lo nuevo que trae esta version.
A continuacion les traemos un breve resumen con la informacion oficial de todo lo que traera esta nueva version:
NOVEDADES SEASON 16 P2-2

Season 16 Part 2-2Season 16 Part 2-1
Season 15 Part 1-3
Resumen de nuevas funcionalidades

?Magic Gladiator character renewal
Gun Crusher new buffs/skills
New Ashy Aida map and monsters
New Arnil Temple map and monsters
Renewed Elemental System
New Mastery Pentagrams
Mastery Pentagrams special option slots support
New Mastery Errtels
Mastery Errtels Set Options
Renewed Harmony Options System
New Pierce Lion guardian mounts
Renewed labyrinth of Dimension event
New Mastery Equipment for selected classes
Gun Crusher 4th Wings
Por otra parte, les contamos que
ya estamos comenzando a trabajar para actualizar a la Season 17.
Idealmente debería ocurrir en las próximas semanas, la migración también sera transparente y no requerirá ninguna acción por parte de los jugadores.
Saludos Cordiales,